ART
Following are examples of artistically expressed Camelot items.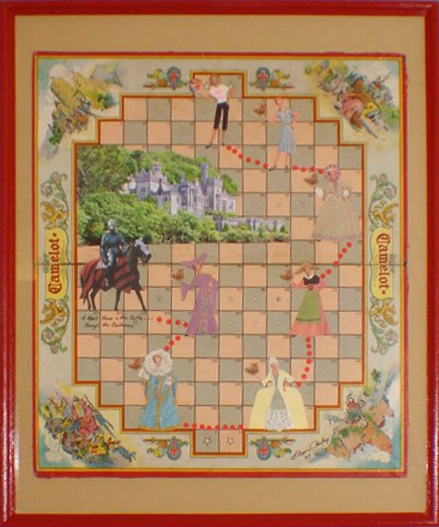 A MAN'S HOME IS HIS CASTLE
A work of art by Katherine Pippin Pauley
An altered Camelot game board begins with the castle image and the knight. First lady in Medieval garb holding baked chicken on platter, then in Elizabethan garb, then in late 1700s dress, 19th century dress, Civil War era dress, 1930s dress (each one holding baked chicken), and finally the present day woman in Capris, Born to Shop t-shirt, holding a bucket of KFC.
The above is the only known example of the game of Camelot being incorporated into a true work of art.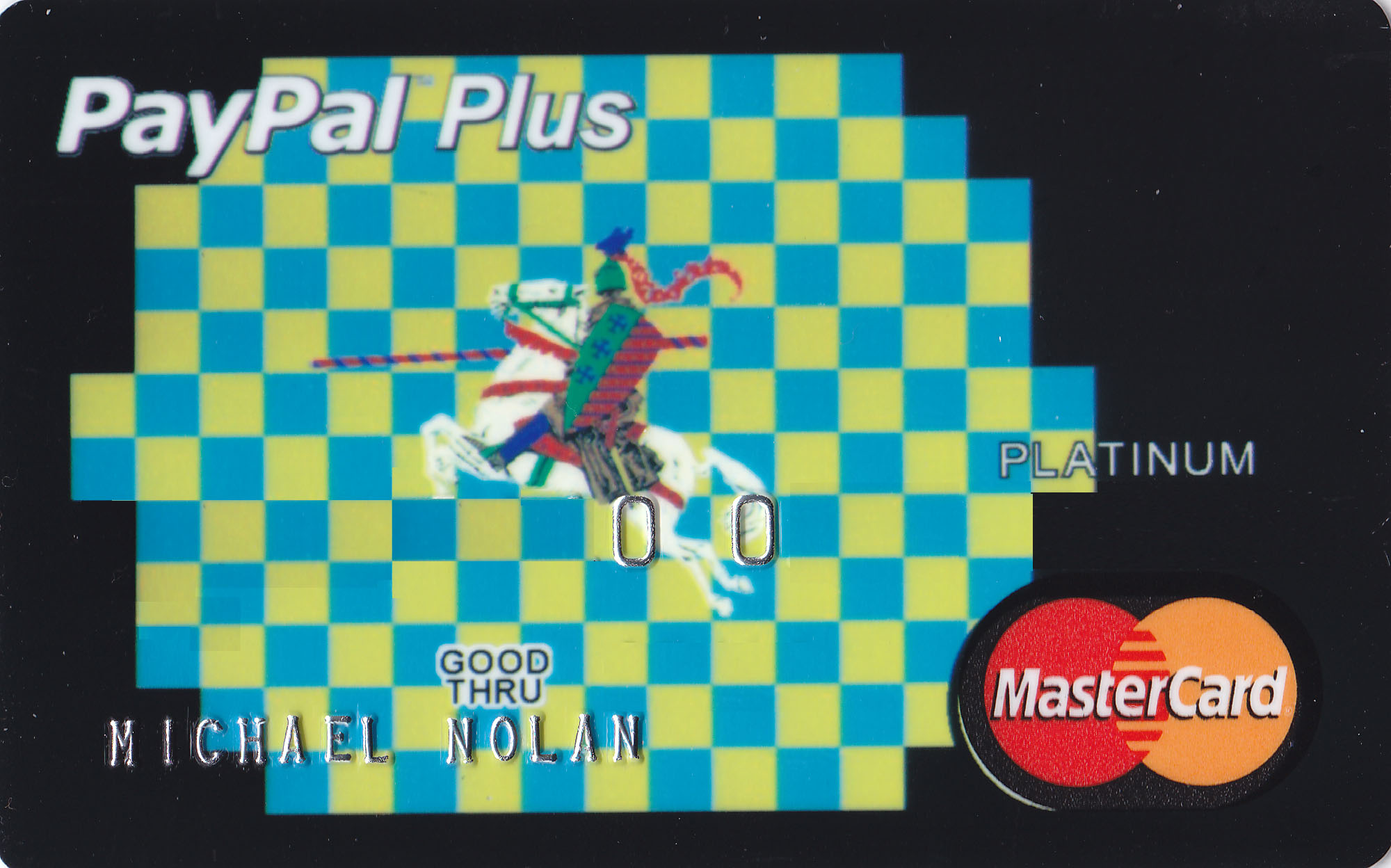 It's not exactly art, but above is a Credit Card bearing the World Camelot Federation logo.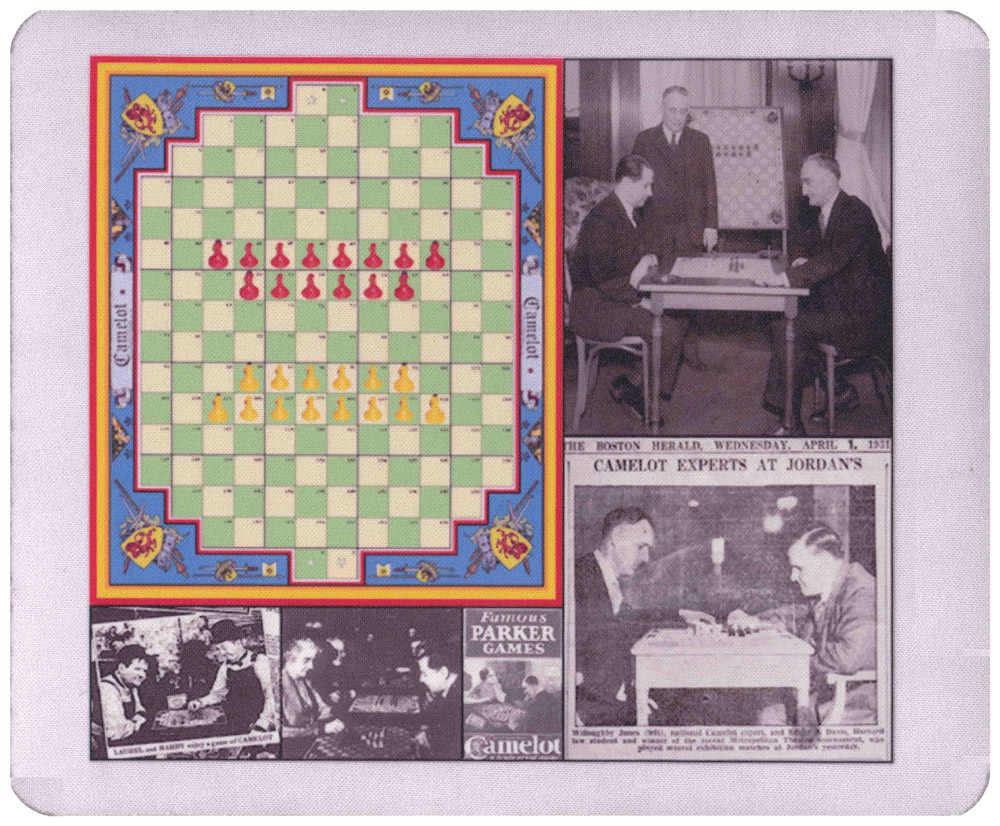 Above is art in the form of Camelot images on a computer mousepad.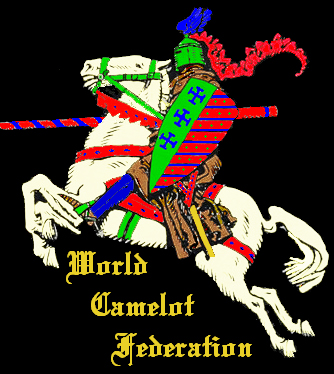 Above is the original logo of the World Camelot Federation.
"Following her husband's death on Sept 26, 1952, Grace Parker commissioned a stained glass window for the First Unitarian Church of Salem, MA. At its base appeared a dedication to George and their two sons, along with imagery and a reference to his most treasured game, Camelot."
From The Game Makers: The Story of Parker Brothers, from Tiddledy Winks to Trivial Pursuit, by Philip E. Orbanes.
Thanks to Kris Kobialka, Archivist of the First Church in Salem, for providing photographs of the Parker-donated beautiful stained glass windows (pictured below).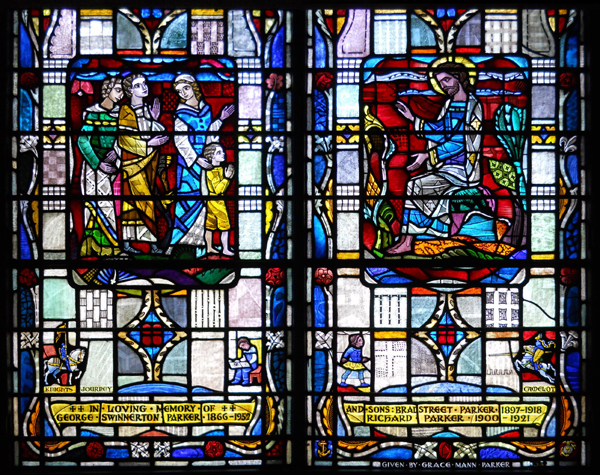 These are the windows donated by Grace Parker to the church after her husband's death.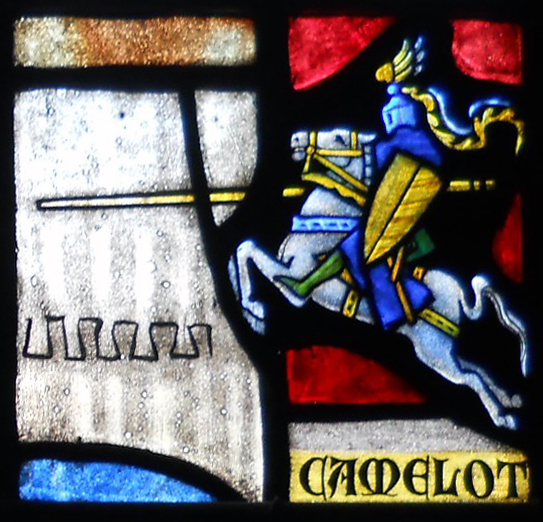 This is an enlargement of the portion of the glass dedicated to George Parker's favorite game.